Why Luxury Car Service is the Ultimate Choice for Intercity Travel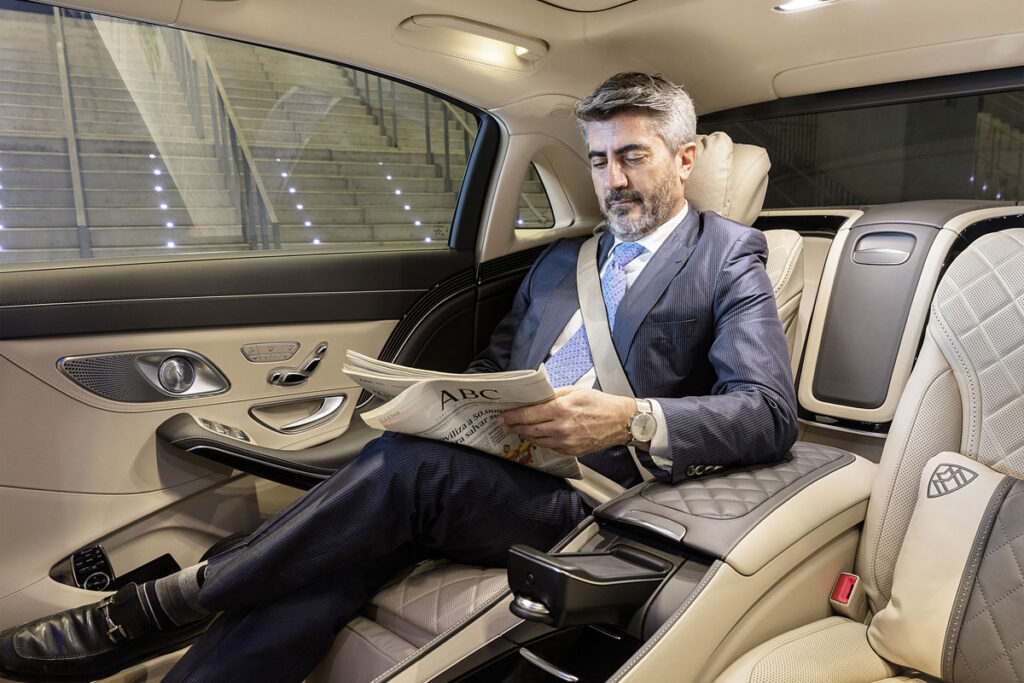 Traveling between cities can be a tiring experience, especially when you're battling traffic, navigating unfamiliar routes, or dealing with the discomfort of public transport. But what if you could turn these journeys into enjoyable, stress-free experiences? That's precisely what a luxury car service like Royal Rides can offer. Here's why we're the ultimate choice for intercity travel:
Comfort and Luxury:
Our top-of-the-line vehicles are equipped with plush seating, ample legroom, and a host of amenities like complimentary Wi-Fi and high-end audio systems. This allows you to relax or even work during your journey, turning travel time into productive or enjoyable time.
Stress-Free Travel:
When you choose Royal Rides, there's no need to worry about driving, traffic, or directions. Our professional chauffeurs handle all these aspects, letting you focus on your work, enjoy the scenery, or simply relax.
Punctuality:
We understand the importance of time. Whether you're heading for a business meeting or a personal event, our chauffeurs ensure that you reach your destination on time. Our knowledge of the best routes and real-time traffic updates help avoid delays.
All-Inclusive Rates:
With Royal Rides, there are no surprises when it comes to pricing. Our all-inclusive rates cover all costs, including tolls, taxes, and gratuities. This transparency allows you to plan your travel expenses effectively.
Safety:
Your safety is our top priority. Our vehicles are regularly serviced and well-maintained, and our chauffeurs are trained professionals who adhere to the highest standards of safety and service.
Personalized Service:
We strive to make your intercity journeys not just comfortable, but also personalized. From your preferred route to your favorite music, we go the extra mile to cater to your preferences.
24/7 Availability:
Whether you need to travel early in the morning or late at night, you can count on Royal Rides. Our round-the-clock service ensures that reliable, luxury transportation is always at your fingertips.
Intercity travel doesn't have to be a hassle. With a luxury car service like Royal Rides, it can be a seamless, enjoyable experience that you look forward to. Choose us for your next intercity journey and discover the difference.